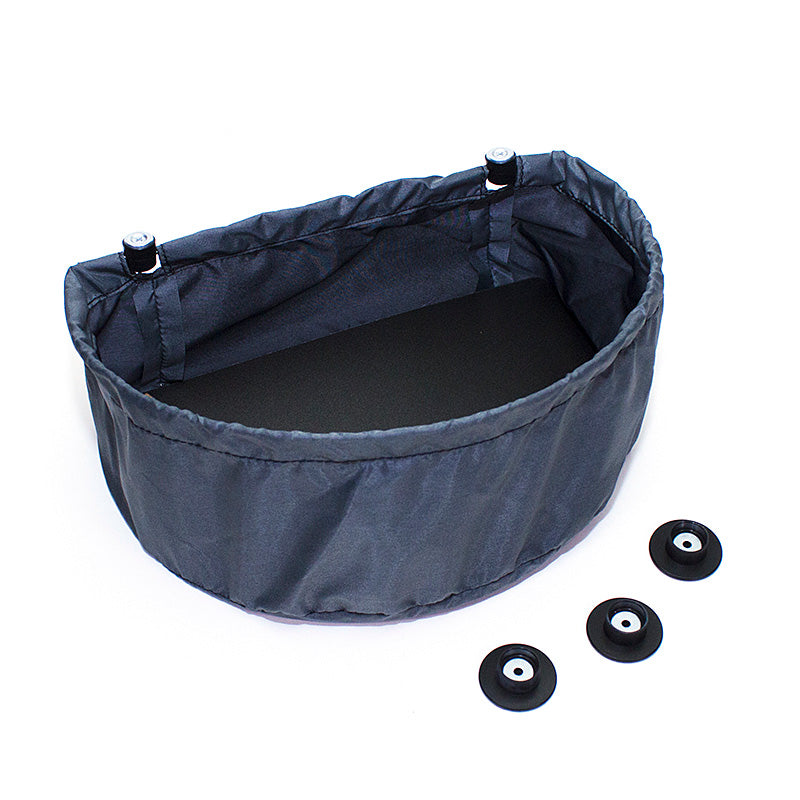 C&F Design Desk Mount Dust Pocket with Tool Rest
CFT-195DM/TR
A magnetic dust pocket which can be mounted on the tying desk. With Tool Rest

It is also recommended for tires using a clamp-type vise, as it does not require a vise shaft.
The dust bag is a magnet type that can be attached and detached with one touch, so it is easy to dispose.
The included tool stand is a convenient place to store frequently used tools such as whip finishers and half hitches.

●Deep dust pockets are suited for heavy tires that tie many flies.
●Since it can be easily attached and detached with a magnet, it does not take time to dispose.
●Extra magnet holder included, so it can be neatly store it under the tying desk by turning the body 180 degrees.

---
All items are shipped USPS. Orders over $75 qualify for free shipping (excluding heavy and bigger items).
Tracking Information is available after the order is shipped (usually within 24 to 48 hours).
Expedited shipping is available for US customers only and is an option at checkout.
International shipping rates are real-time and actual costs. Free shipping does not apply.